In this ever-evolving landscape of programming languages, it's more important than ever to stay up-to-date with the newest and most popular languages. Knowing the most in-demand languages and the ones that provide the best pay is critical for staying ahead of the game and taking your career to the next level. So, let's take a look at the top 10 programming languages that you should be keeping an eye on in 2022.
1.JavaScript
JavaScript is the most popular language on the market. It is mainly used for dynamic webpages, mobile applications, and server-side development. While it is a great language to learn, it's also necessary to learn other programming languages to get a well-rounded view of the software development world.
2. Python
The language of the future, Python is quickly becoming a staple go-to language for all developers. Python is used for all kinds of things, from creating websites and web apps to building machine learning models and AI. As an interpreted language, Python is loved by its users for its readability and flexibility.
3. Go
Go, sometimes called Golang, is a language created by Google that is quickly gaining ground in the software development realm. Go is designed to be fast and efficient, and is incredibly versatile. Its popularity is growing and is frequently used by large corporations like IBM and Microsoft.
4. TypeScript
TypeScript is a superset of JavaScript that was created to build large-scale applications. TypeScript allows developers to use their existing JavaScript knowledge to create robust web apps at scale. It is quickly becoming popular among many businesses for its scalability and performance.
5. Rust
Rust is one of the newest programming languages to hit the market and is growing in popularity every day. It focuses on safety and reliability and is used for a variety of things, from web development to embedded systems. Rust is quickly becoming an attractive language for developers due to its power and versatility.
6. Scala
Scala is a relatively new language that is quickly growing in popularity. Scala is a general-purpose programming language used to build highly concurrent and distributed applications. Its primary use is in distributed systems and data science applications. Scala is loved by developers for its consistency and elegance.
7. Kotlin
Kotlin is a modern programming language created by JetBrains. It is designed to be easy to learn and has a syntax that is similar to Java. Kotlin is quickly becoming a favorite among Android developers and is the preferred language for app developers in the industry.
8. R
R is a language used for statistical computing, data visualization, machine learning, and much more. R is most popular among data scientists and is used in fields like finance, economics, and scientific research. R is quickly becoming the language of choice for data scientists due to its versatility and power.
9. Swift
Swift is a language created by Apple for developing apps for their mobile devices. It is designed to be fast, safe, and efficient and is the language of choice for iOS developers. As the number of mobile apps continues to grow, so does the popularity of Swift.
10. C++
C++ is a powerful and versatile language that can be used for a variety of tasks. It is popular among game developers, embedded systems developers, and graphics development professionals. C++ is a difficult language to learn, but it is worth it due
If you are looking for Top 10 languages | Visual.ly you've came to the right place. We have 35 Pictures about Top 10 languages | Visual.ly like Best Programming Language for your Mobile App | Amplework Software, Top Programming Languages 2020 – IEEE Spectrum | Top programming and also 5 Best Programming Languages for Web Developers | Programing language. Here it is:
Top 10 Languages | Visual.ly
visual.ly
languages visual other
Most In Demand Programming Languages 2021 – Merehead
merehead.com
programming demand languages most 2021 interest merehead source
Top Six Programming Languages Of 2021 » IviewPakistan
iviewpakistan.com
programming
Top 10 Programming Languages For Beginners In 2021
technoxplus.com
programming java scand
The Most Popular Programming Languages In 2021 – Darly Solutions
darly.solutions
github darly
10 Best Programming Languages Of 2020 You Should Know (Updated) | Devsaran
www.devsaran.com
python programing comparison framework trendiest introduction hackanons learnworthy kyoto tic informatica steelkiwi
Top 10 Striking ⚡ Programming Languages 2022🤩 – DEV Community
dev.to
striking stackoverflow
Best Programming Languages To Learn In 2021 For Web Development
www.developer.com
Top 10 Programming Languages Trends In 2021 | Fireart
fireart.studio
zuwanderer statistik zuwanderung weltweit statista gdp domestic polen generos gafa economy größte statistiken anzahl nutzer auswanderer bruttoinlandsprodukt meisten ländern lockt
Top Programming Languages 2020 – IEEE Spectrum | Top Programming
www.pinterest.com
ieee jezik programski pemrograman classement kategorien vier dalje najpopularniji programmation heise modul kerja tiobe tandis rapproche setzt spitze komputer pengenalan
Top 10 Programming Languages In 2014
blog.codeanywhere.com
languages programming chart according conclusion
5 Best Programming Languages For Web Developers | Programing Language
www.pinterest.com
programming languages language scripting web development python source popularity javascript which most popular used programing computer website program important vs
The Best Paying And Most In Demand Programming Languages In 2019
www.codeplatoon.org
languages programming demand most paying ranking pay number openings
Best Programming Language For Games 2021 : JavaScript Claws Back Into
gallcorevirh.blogspot.com
programming
What Are The Highest Paying Programming Languages In The U.S.? – Quora
www.quora.com
languages programming highest paying many
Most Spoken Languages In The World 2020 | Greatwall – China Education
greatwall.co.id
languages spoken most english speakers busuu chart china
Top 10 Programming Languages For Enterprises In 2019
tridenstechnology.com
pemrograman jenis terpopuler diminati enterprises kompasiana
Top 10 Highest-paying Programming Languages In 2021 – TechiLive.in
techilive.in
highest techilive
Top 10 Programming Languages To Learn In 2021 | Top Languages 2021
qodiq.com
Which Programming Language Is Most Popular – Samsunggalaxy-s2i9100
samsunggalaxy-s2i9100.blogspot.com
tiobe frameworks freshers oriented upgrad visualmodo
Top 6 Programming Languages That Will Remain Popular In 2021
www.xebi.com
languages python most popular programming language chart why popularity 2021 data frameworks statista science should other learn each based frontend
Graphique: Les Langages De Programmation Les Plus Populaires | Statista
fr.statista.com
programmation langages statista
How To Find Security Vulnerabilities In Python Application?
geekflare.com
python programming language ranking spectrum application vulnerabilities security find latest ranked shows number year
Most Popular Programming Languages 2020 ||Best Programming Languages To
www.youtube.com
1990
Best Programming Language 2020 | Best New 2020
www.stofenstijl.nl
menopause
The Most Popular Programming Languages In 2021 – Darly Solutions
darly.solutions
language languages ranking popularity darly
Top 10 Computer Languages To Learn Programming Languages Language Learn
automotivecube.com
Best Programming Language For Your Mobile App | Amplework Software
www.amplework.com
programming languages 2021 language software pypl app rankings detailed
C Features As Top Programming Language In New Ten-Source Ranking » TechWorm
www.techworm.net
programming ranking language ten source deemed ieee rankings features techworm
Top 8 Programming Languages Of 2021: Demand, Work And Manufactures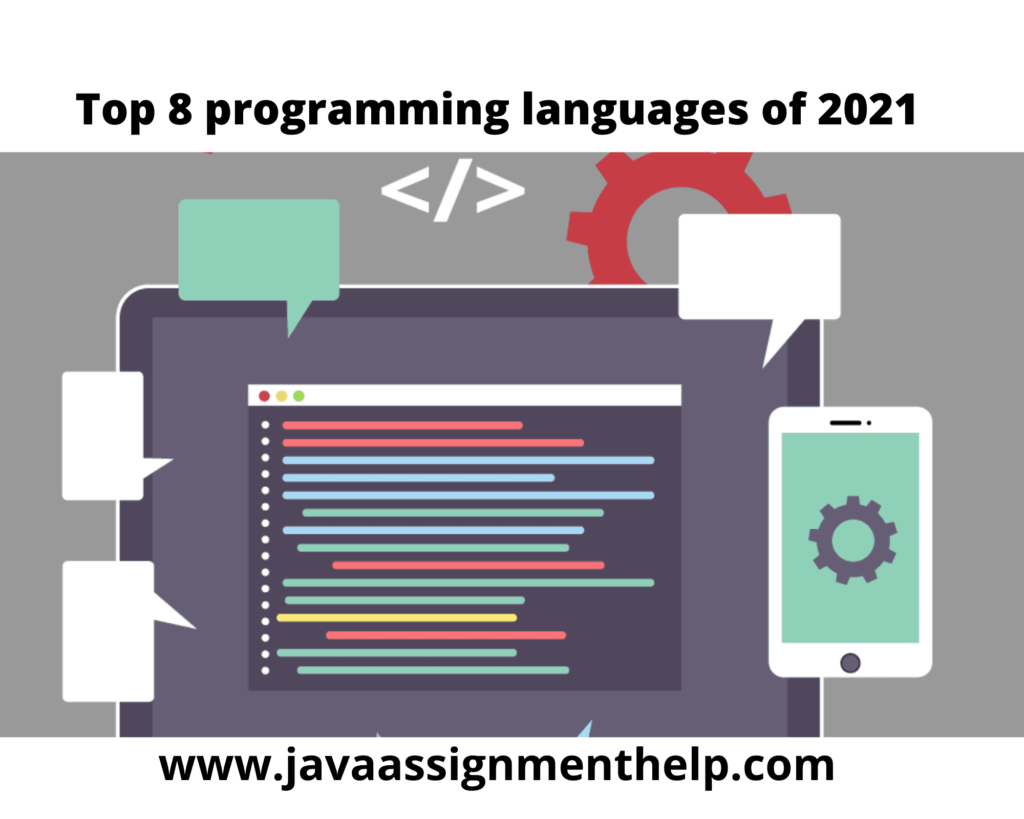 www.javaassignmenthelp.com
Top 10 Programming Languages In 2021 | Best Programming Languages To
www.pinterest.com
programming
Best Programming Language To Learn 2020 | Best New 2020
www.stofenstijl.nl
programming learn language languages itx mini case fullstackacademy
Most Popular Programming Languages 2020 | Programming Languages
www.pinterest.com
programming
Top 3 Programming Languages To Learn In 2021 | By Coding Made Simple
medium.com
java
Top 5 Programming Languages To Learn In 2019 | By Mohit Kumar
medium.com
Languages spoken most english speakers busuu chart china. Programming java scand. Top 3 programming languages to learn in 2021